One of the services we have specialised in is sheet metal bending.
This manufacturing process is widely used in sectors like food, cosmetics, pharmaceutical and many other.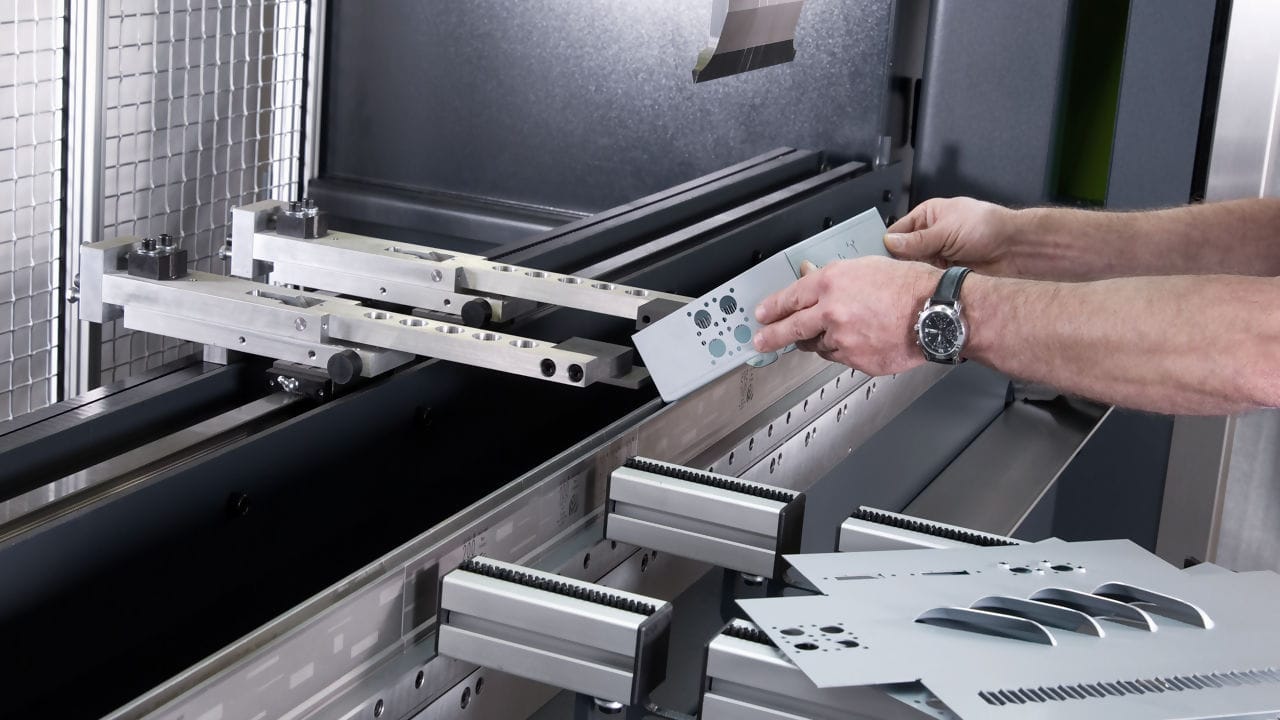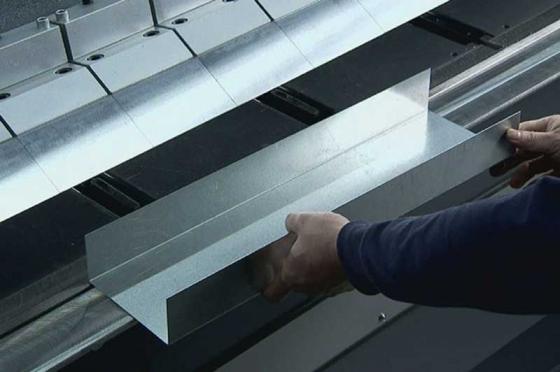 The bending is a process that involves the use of a bending press, which through a pressure exerted on the flat sheet, allows to obtain semi-finished products with different shapes.
DM Inox with its four decades of activity has all the know-how and machinery necessary to perform this type of work in the best possible way.
In addition to stainless steel, we also handle the bending of materials such as:
Aluminium
Steel
Iron
Copper
The advantages of SafanDarley E-Brake bending machines
compared to traditional hydraulic bending machines

Maximum bending precision over the entire length (almost no curving).
A patented system in the upper blade holder, which combines electric motors, fixed and movable pulleys and belts, ensures a balanced distribution of forces and the bending angle is thus constant over the entire length. The deformation of the sheet metal is at an absolute minimum, the curvature almost zero.
Up to 30% faster production cycle
The use of a new generation of electronic and software components, applied to the dialogue between the software and the safety system, allows the optimization of the synchronism between machine and operator. The photocells are able to read the movements of the operator and command the machine to put itself in the ideal position to carry out the production cycle. The result is an extremely short reaction and stop time and a high folding speed >> The entire production cycle is up to 30% faster.
Energy savings of up to 50%
SafanDarley E-Brake bending machines use the main motors, and therefore consume, only when they actually have to make a movement. While the hydraulic pump motor of a traditional hydraulic bending machine runs constantly.
Minimal maintenance
As all-electric machines, they are much more reliable and require less maintenance than traditional bending machines.